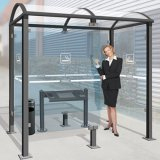 See Smoking Shelter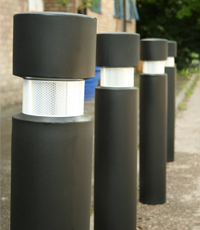 Parking Bollards - See our different ranges of street parking bollards
Welcome to the UK's online industrial store. Offering a wide selection of industrial supplies such as water storage tanks, street furniture, plastic pallets, oil tanks, adblue and mobility aids. We are sure to have the right product for your industry.
Whether you are a UK manufacturer or a industrial business, then this is the website for you. We are always sourcing new products for the industry, so be sure to keep coming back to see what new industrial supplies we have to offer you
Ablue



Ecosure Adblue Products include adblue dispensers, adblue storage tanks, adblue pumps and more. If you have a query or would like more information on our adblue product range then please call our friendly sales team who will be more than happy in answering your calls.

Adblue Dispenser 210 Litres
Adblue Dispenser 500 Litres
Adblue Dispenser 2500 Litres

Water Butts

Check out our NEW ranges of Garden Water Butts that come in a wide selection of sizes and colours. So this year why not save your self some money and collect your own rainwater through one of our Ecosure water butts.They really do the job so when you need to water your garden instead of using the mains, use your water butt and see the difference in your water costs. Besides we forget rainwater is always better for your garden than tap water.

Water Butt 650 Litres
Water Butt 710 Litres
Water Butt 1275 Litres

Spill Containment


We offer a range of spill containment products that are in compliance with the PPG26 regulations. We offer a variety of spill pallets that come in different drum sizes. We also provide a variety of IBCS, Spill containers, emergency spill kits and environmental compliance products here. .


Spill Pallet
IBC Bund Pallet
Eco Bund Storage

Street Furniture


Street Furniture - Take a look at our commercial and public street furniture we have some new products which include a range of parking Bollards, Street Planters that are extra strong, durable and long lasting. We provide different designs and manufactures and access control products..

Street Planters
Parking Bollards
Bicycle Shelter


Industrial Supplies


A wide range of spill containment products and chemical storage cabinets.


Industrial Store Reviews
Graham Wilkins - Ordered a grab rail for a friend, great prices
David Mitchell - Ordered for a business, fast delivery. Thanks
Martin Goodwin - Good selection of industrial products. Found what I wanted, thanks
Linda Foster - Good selection of mobility products, perfect for the company I work for
Peter Noble - Excellent customer service thank you!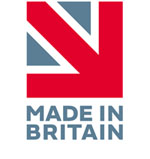 Links
Etills
Oil tanks, mobility products, agricultural and more
www.etills.com
Ecosure
Water tanks, oil tanks, spill control, adblue and more
www.ecosure.co.uk
Tank Shop
A range of storage tanks, adblue and more
www.tankshop.co.uk
Grab Rails
Mobility products such as grab rails, disabled toilets and more
www.grab-rails.co.uk
Disabled Toilets
A range of mobility and disabled products
www.disabledtoilets.co.uk
Links
Etills
Oil tanks, mobility products, agricultural and more
www.etills.com
Ecosure
Water tanks, oil tanks, spill control, adblue and more
www.ecosure.co.uk
Tank Shop
A range of storage tanks, adblue and more
www.tankshop.co.uk
Grab Rails
Mobility products such as grab rails, disabled toilets and more
www.grab-rails.co.uk
Disabled Toilets
A range of mobility and disabled products
www.disabledtoilets.co.uk