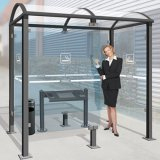 See Smoking Shelter
Industrial Store > Adblue > Adblue Accessories > Adblue Flowmeters > Electronic flow meter FMT II, POM

Industrial Store

>
Adblue
>
Adblue Accessories
>
Adblue Flowmeters
> Electronic flow meter FMT II, POM

What People Search For On Here

Industrial Store Reviews
Graham Wilkins - Ordered a grab rail for a friend, great prices
David Mitchell - Ordered for a business, fast delivery. Thanks
Martin Goodwin - Good selection of industrial products. Found what I wanted, thanks
Linda Foster - Good selection of mobility products, perfect for the company I work for
Peter Noble - Excellent customer service thank you!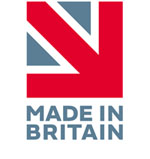 Links
Etills
Oil tanks, mobility products, agricultural and more
www.etills.com
Ecosure
Water tanks, oil tanks, spill control, adblue and more
www.ecosure.co.uk
Tank Shop
A range of storage tanks, adblue and more
www.tankshop.co.uk
Grab Rails
Mobility products such as grab rails, disabled toilets and more
www.grab-rails.co.uk
Disabled Toilets
A range of mobility and disabled products
www.disabledtoilets.co.uk
Links
Etills
Oil tanks, mobility products, agricultural and more
www.etills.com
Ecosure
Water tanks, oil tanks, spill control, adblue and more
www.ecosure.co.uk
Tank Shop
A range of storage tanks, adblue and more
www.tankshop.co.uk
Grab Rails
Mobility products such as grab rails, disabled toilets and more
www.grab-rails.co.uk
Disabled Toilets
A range of mobility and disabled products
www.disabledtoilets.co.uk